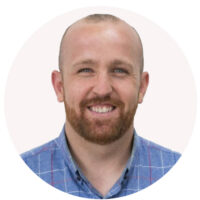 Mr Andy Lawrence, Principal
Ko tumuaki o Elim Christian College Henderson ahau. Ko Andy Lawrence toku ingoa. I am honoured to lead the Elim community in Henderson as we embark on collective journey of educational excellence, and discipleship where we endeavour to nurture the plans, hopes and futures of our ākonga (learners).
Throughout my career as an educational leader, I have championed innovative approaches that cultivate academic growth, character development, and community engagement; I am eager to explore how those experiences will help to enhance our community and bring a biblical worldview to education in West Auckland.
My leadership philosophy revolves around collaboration, empowerment, and inclusivity. By cultivating a culture of curiousity, a sense of belonging and embodying the Elim values and way, I am certain that we will lay a foundation to grow enthusiastic, caring and knowledgable ākonga.
Thank you for entrusting us with the education of your children. I look forward to partnering with you as we provide an enriching educational community.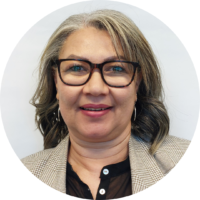 Mrs Bev Smith, Deputy Principal
Te koutou katoa, Ko Bev Smith toku ingoa. I am privileged to be part of the Leadership team of Elim Christian College Henderson and in my role as Deputy Principal.
As a leader, I have an unwavering dedication and belief in the potential of every individual to thrive through their best efforts. I am dedicated, with a profound commitment to fostering success for all, through collaboration and innovation. I am determined to create an environment where everyone feels valued to participate and contribute to the vision of Elim and I am enthusiastic about mentoring, discipling and empowering, both the tamariki and kaiako of Elim College.
I look forward to working with the community of Elim Henderson, building positive partnerships with students, staff and whānau.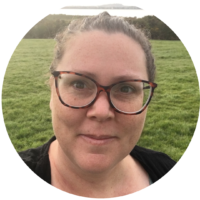 Ms Sarah de Raat, Team Leader
Tēnā koutou katoa. Ko Sarah tōku ingoa.
I am honoured to be Team Leader here at Elim Christian College Henderson. I am excited to be working alongside our team, whanau and community to shepherd our ākonga towards their educational future.
I strongly believe that inclusivity and collaboration are key to our tamariki manifesting the plans and hopes for their lives. I look forward to stirring up the curiosity, enthusiasm and knowledge within our ākonga.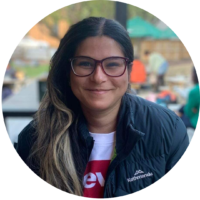 Ms Hannah Simmons
Kia ora, ko Hannah Simmons toku ingoa. I am delighted to be part of the teaching staff at Elim Christian College Henderson.
In 2022 I completed my graduate diploma in teaching English in schools to speakers of other languages. I have been involved in planning and facilitating PE programs. I love to read and have been lead teacher of the library.
I believe that all children need to feel safe and loved, so I believe a strong relationship with my students is the foundation of learning. I believe that through good relationships and Christian values, we can find out students' needs and interests, which allows us to develop a personalised learning approach that allows children to excel.
I look forward to being part of the Elim Henderson community and making a difference in the lives of all tamariki.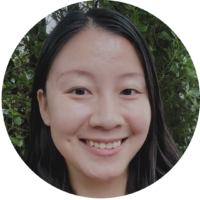 Ms Erin Zhang
Tena koutou katoa. Ko Erin Zhang ahau. I am delighted to have the opportunity to teach tamariki in the junior years at Elim Christian College Henderson.
I hold a Graduate Diploma in Teaching (Early Childhood Education) from the University of Auckland, earned in 2019. With my background as an ECE teacher in New Zealand and as a learning support teacher in international primary schools in Beijing, China, I am well-equipped to establish both play-based and structured learning environments.
I am committed to fostering an inclusive environment that facilitates smooth transitions for tamariki entering primary school, nurturing their faith, resilience, and love, giving them a solid foundation in life. I look forward to empowering tamariki to thrive in their learning and growing positive relationships with the whānau and the community of Elim Christian College Henderson.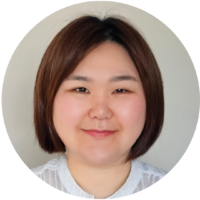 Ms Jieun Kim
Kia ora koutou! Ko Jieun Kim toku ingoa, he kaiako ahau ki te Kura o Elim Henderson.
With a decade of teaching experience from early childhood to primary levels, including mathematics team leadership, my teaching philosophy prioritises compassion, empathy, and integrity, alongside academic excellence, nurturing both intellectual and spiritual growth in my students.
I hold a Master of Teaching (Primary) and a Graduate Diploma in Teaching (Early Childhood Education) from The University of Auckland. Recently completing a Postgraduate Certificate in Education, specialising in Maths and Science, I'm now pursuing a Postgraduate Certificate in I.T. following my passion to integrate technology into teaching and stay updated with the latest teaching methodologies and best practices.
Committed to delivering a holistic education that embraces diverse learning styles, I strive to cultivate an interactive and well-structured learning environment that benefits all students. I'm thrilled about aligning my teaching journey with Elim Christian College Henderson's mission and collaborating with our whānau to foster lifelong learners who use their gifts to effect positive changes for the glory of God.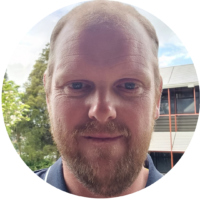 Mr Stephen Ryan
Tena koutou, nga manaakitanga ki a koutou katoa. Ko Stephen Ryan toku ingoa. I am a Primary trained teacher, having completed a Bachelor of Teaching (Primary) at Laidlaw College specifically because of it's Christian values, and have been teaching for three years.
In this time, I have held the position of Sports Coordinator, as well as, team lead for the Health and Physical Education programme in my previous school. This has allowed me to build a professional relationship with the Sport Coordinators at our neighbouring schools.
I strive to help create responsible learners, who take responsibility for their learning, and who actively participate within their communities. I am delighted that you have chosen Elim Christian College Henderson for your child's education and look forward to having the privilege to be a part of their educational journey.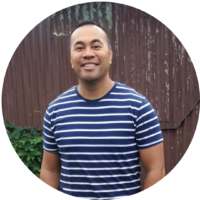 Mr Tasi Tasi
Talofa Lava, O lou igoa o Tasi.
Hello, my name is Tasi and I have the wonderful privilege of teaching at the Henderson Elim Christian School. I completed a Bachelor of Physical Education at the Auckland University in 2011 and have since taught at various intermediate schools as a classroom teacher.
In my teaching career, I have had the experience of being a member of the Board of Trustees and also teaching in an all-boys class. My passion is to empower and educate our young people with the necessary skills that will enable them to become role-model citizens in their communities.
I look forward to working with our students and families as we journey together in Christ Jesus!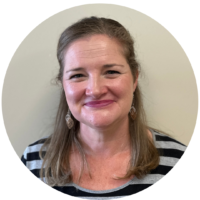 Mrs Kimberlee Clapham
Kia Orana, I'm Kimberlee Clapham, one of the Office Administrators at Elim Christian College Henderson. I look forward to meeting you all and supporting you with your enquiries and requests.
I am a mum of 3, with my eldest child attending Elim Christian College Mt Albert. I have  a background in administration, travel and working in a Christian Schools, something I did during my time in Rarotonga. I am a compassionate person, passionate about Christian Education.
I am looking forward to partnering with the Elim Henderson Community to achieve a friendly and efficient reception experience.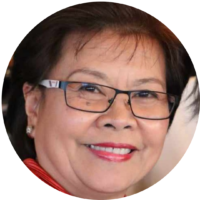 Mrs Josefina Cooke
Kia ora koutou. My name is Josefina Cooke but more commonly known as Joey, and I am one of the Office Administrators at Elim Christian College Henderson. I am grateful for the opportunity to work here and help to serve the school community.
As a trained receptionist/administrator, I am happy to be a part of a team and looking forward to sharing my knowledge and experience to help you navigate your time here at our school.